Exclusive Variety Collection of Asian Pears Gift Box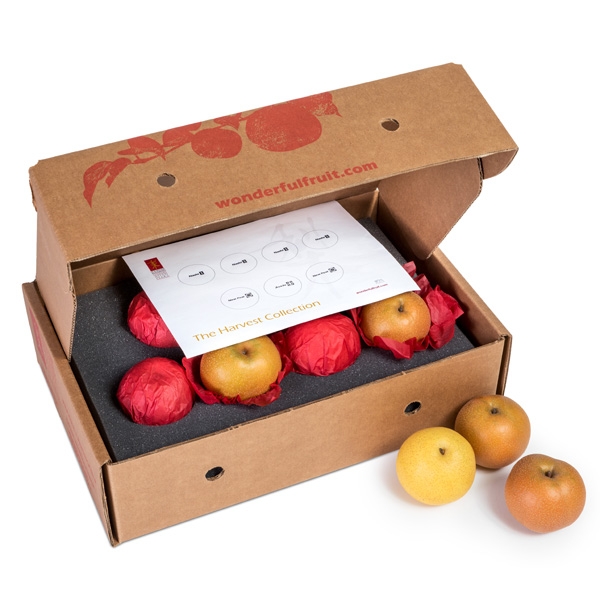 Sold out from our 2020 Fall Harvest!
The Asian Pear enthusiast dream gift: an exclusive variety collection featuring several individual varieties of our Asian Pears.
Asian Pears included in your hand-packed, Large gift box (9 large pears; 5 varieties) will be individually wrapped with tissue paper. Each unique Subarashii Asian Pear variety you are about to enjoy will be indicated. Explore the many flavors of Subarashii Kudamono Asian Pears! Ideal 'pear-ing' with an array of your favorite cheeses.
Featured in our Variety Collection Gift Box for the holidays are three of our exclusive Asian Pear varieties which may include: EliSan, AnaSan, JunoSan, SuSan, LilySan or our newest variety: New Pear. A sampler guide will be included in each gift box, curating which pear you'll be enjoying next!

This gift collection is a limited edition offering, typically available from mid-October through the holiday season, or while supplies last.