Privacy Policy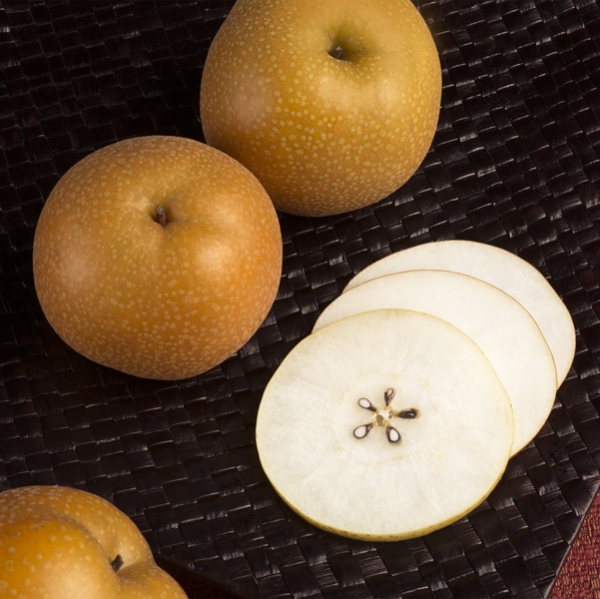 Subarashii Kudamono respects the privacy of our website visitors. Please review the following document that explains our policies with respect to the data we collect on our website and online storefront.

Subarashii Kudamono's Commitment to Privacy

This policy is designed to aid you in recognizing how we collect, use and safeguard any personal information that you voluntarily provide to us. This statement will be continuously assessed against new technologies and business practices as well as our customers' needs.

What Information Does Subarashii Kudamono Collect?

When you visit www.wonderfulfruit.com you may provide us with two types of information: web site use information collected on an aggregate basis as you and other people browse our web site, and personal information you knowingly and voluntarily choose to disclose to Subarashii Kudamono that we collect on an individual basis. If you place an order from www.wonderfulfruit.com, we require that you provide certain information on our online order form(s). For orders, we request you provide contact information (including your name, address, telephone number and email address, and the name and shipping address of the recipient) and financial information (including credit card number and expiration date). This information is used for billing purposes and to fill your orders. If we have trouble processing an order, this contact information is used to get in touch with you.

How Does Subarashii Kudamono Collect Web Site Use Information?

Similar to other web sites, www.wonderfulfruit.com utilizes a standard technology called cookies (see below) and web server logs to accumulate information about traffic on our web site (such as the time spent at our web site, the pages viewed, the date and time of visits, the web sites visited just before and just after our web site, etc.). This information is only collected on an aggregate basis and is NOT associated with you as an individual.

What Are Cookies?

Cookies are a standard feature of web browser software that allows web servers to recognize the computer used to access a web site. Cookies are small pieces of data that are stored by a user's web browser on the visitor's hard drive. Cookies can remember what information a visitor accesses on one web page to simplify subsequent interactions with that web site by the same visitor or to use the information to streamline the visitor's transactions on related web pages. This makes it easier for a visitor to move from web page to web page and to complete commercial transactions over the Internet.

How Does Subarashii Kudamono Use Information Collected from Cookies?

We use tools such as cookies and web server logs to gather information about customers' browsing activities in order to constantly improve our web site and better serve our customers. This information assists us to design and arrange our web pages in a user-friendly manner and to continually improve our web site to better meet the needs of our current and prospective customers.
Cookies also help us collect important business and technical statistics. The information in the cookies lets us trace the paths followed by visitors to our web site as they move from one page to another. Web server logs allow us to count how many people visit our web site and evaluate our web site's visitor capacity and speed of response. Subarashii Kudamono does not use these technologies to capture your individual email address or any personally identifying information about you.

Will I Get A Banner Ad or Other Targeted Advertisement Sent To Me?

Anytime you visit a website and have "cookies" enabled, you provide enough information for the hosting company to allow other companies to send you "banner ads" or other forms of advertisements. This is in spite of the fact that the advertising companies will not be able to associate a specific name of a viewer with a corresponding email address.

Subarashii Kudamono does not participate in any revenue-sharing programs with any banner advertising companies, so you will never receive a banner ad as a result of a visit to www.wonderfulfruit.com.

Sharing Information with Other Companies

Subarashii Kudamono may occasionally partner with another party to provide specific services for us, such as providing credit card processing or shipping services. We will only provide contact information necessary for the third party to provide these services for us. These parties are not allowed to use personally identifiable information except for the purpose of providing these services.

Except as stated above, Subarashii Kudamono does not share or sell any personal information that visitors voluntarily provide to us on our website with any other company, nor do we share any aggregate data we collect.

Notice of New Products and Changes

Once in a while we may notify you via email about important changes to our web site, new products and services, or special offers that we believe you will find valuable. You will only ever receive these notices if you have elected to receive additional communications from us at the time you purchase products or voluntarily register on our website. Furthermore, you will always be given an opportunity to remove your email address from this list at the end of each electronic communication. Finally, we will not attempt to ever contact you via phone unless you have specifically given us permission to do so.

How Does Subarashii Kudamono Ensure the Security of Credit Card Transactions?

Subarashii Kudamono offers customers the ability to purchase some of our products online (via credit card) through an online storefront that is hosted directly by Subarashii Kudamono. This storefront will be identified by the www.wonderfulfruit.com URL. When you send confidential, personal, and/or credit card information to us on our web site, we use a secure server technology we have licensed that in turn uses 128 bit encryption to secure and protect all information you input before it is sent to us. The information is scrambled en route and decoded once it reaches our web site. The technology we are using is the same technology used today by many of the prominent online retailers. Your browser software must, however support this technology as well. All modern browsers contain full support for the 128 bit encryption technology used on our website. To ensure that the connection is encrypted at the time you are sending personal information to us, please look for the "lock" icon in your browser (usually at the bottom of your browser's window).

Other email that you may send to us may not be secure unless we advise you that security measures will be in place prior to your transmitting the information. For that reason, please do not send confidential information such as Social Security or credit card account numbers to us through an unsecured email.

What If Subarashii Kudamono Is Legally Compelled to Disclose Information?>

We may disclose information when legally compelled to do so, in other words, when we, in good faith, believe that the law requires it or for the protection of our legal rights or our customer's legal rights.

What About Other Web Sites Linked to OurWeb Site?

We do not monitor the content, information, or web practices of any of web sites linked to or from our web site, and as such cannot be held responsible for said content, information, or web practices.

What Information Does Subarashii Kudamono Retain?

In addition to retaining aggregate visitor information and personal information you voluntarily have provided to us, if you choose to correspond further with us through email, we may retain the content of your email messages together with your email address and our responses. We provide the same protections for these electronic communications that we employ in the maintenance of information received by mail and telephone.

Who Do I Contact If I Have Any Further Questions Regarding Privacy and/or Security?


Click here to send your questions or comments directly to us.