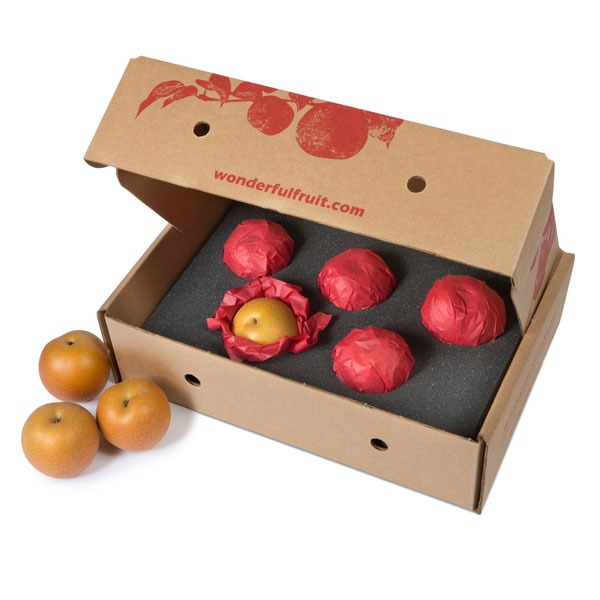 Christmas in July
Asian Pear Gift Box
Holiday Shopping in July with Subarashii
Celebrate the holiday spirit early - share our medium-sized gift box brimming with our signature sweet, juicy & crisp fresh Asian Pears... perfect for family, friends, and colleagues.
Although our 2017 harvest begins September, this is a wonderful opportunity to order our pears, pre-harvest, direct from our Pennsylvania orchards. Plan your holiday gift-giving now with the most deliciously beautiful gift boxes of our fresh Asian Pears.
Hand-picked from our trees this Fall, your Christmas In July special pears will be shipped to arrive in time for the Fall 2017 delivery date you'll select during the completion of your purchase today. Available delivery dates will range September through December 2017.
Order now through end of July and receive free shipping when your order ships this Fall; use promo code: JulyXmas.
Our popular medium-size gift boxes contain an estimated five pounds of fruit. There are approximately five Asian Pears hand-packed in each gift box. When you place your order now through the end of July, we welcome you to include a complimentary, holiday gift message with each box.
Curious about our other offerings? Please visit our Shop page for other wonderful Asian Pear gift ideas. If you would like to be notified when our 2017 harvest officially begins as well as receive information about all of our signature pear varieties, please email us: news@wonderfulfruit.com

Sizes:
Medium Gift Box, Christmas in July - US $32.95 (SKE-5LB)