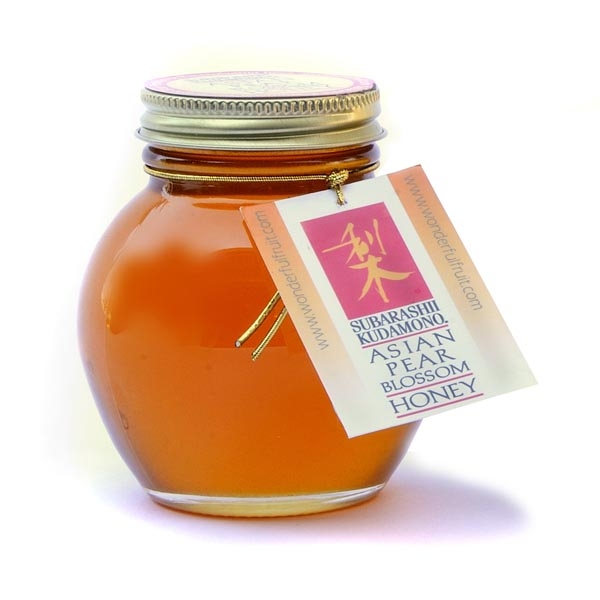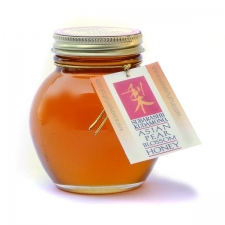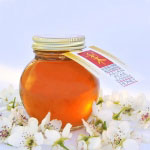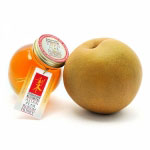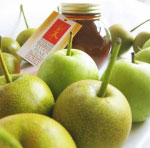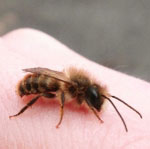 Asian Pear Blossom Honey
This product is sold out for the 2018 season.
This exceptional honey is made by the bees who pollinate the blossoms of our Asian Pear trees each Spring.

Lightly sweet and deliciously flavorful, with hints of caramel notes, our Asian Pear Blossom honey is rich with nectar-filled aromas. A unique addition to your morning meal or cup of hot tea. Our 8 ounce Asian Pear-shaped jar makes for a very appealing gift, too.

Homegrown bees finished their work pollinating during Spring; early Summer they produced pear honey in their hives. The resulting liquid gold, extruded from the hives, was prepped late July for pouring into our signature pear jars. Fresh honey for enjoyment all Fall and Winter.
Sizes: Asian Pear Blossom Honey, 8 oz jar - US $8.95 This product is Sold Out.