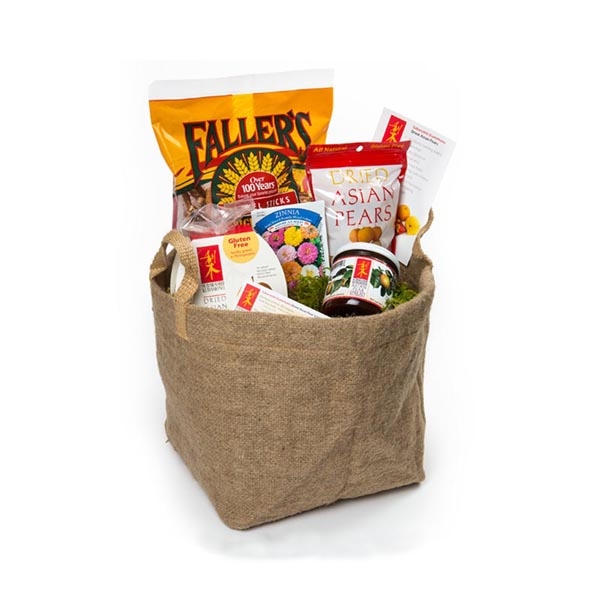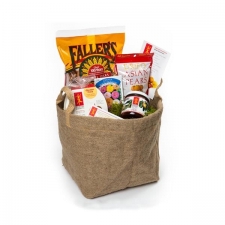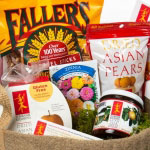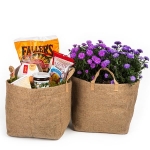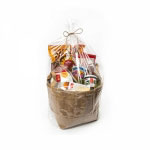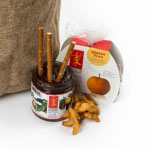 Subarashii Large Gift Basket
This gift is sold out! Send one of our wonderful gift boxes of pears this holiday season, instead!
This creative, "green" gift basket includes a fabric planter pot that can be used for planting in soil. Included is dried moss (instead of tissue paper or crunchies) and token flower seeds, or in the cooler months, Winter Flower Bulbs to complete your planting.
To help fuel green thumbs: two packages of our 100% natural dried Asian Pears and a jar of our all-natural Asian Pear Spread are nestled in this wonderfully "green" gift presentation.
Because we love to dip pretzels in our pear spread, we're including a complimentary bag of crunchy, sustainably produced pretzels from Faller's of Reading, PA.
Soil and green thumb not included.
Sizes: Subarashii Large Gift Basket - US $24.95 This product is Sold Out.