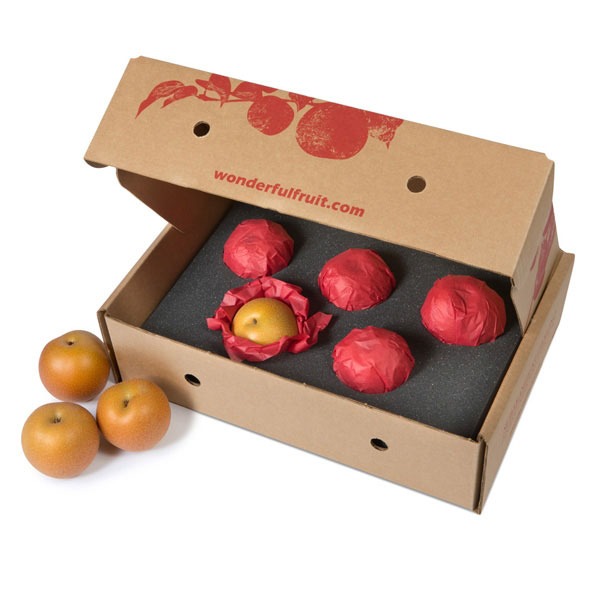 Fresh Asian Pears:
Fruit du Jour
Delicious New Year's Gift!
Celebrate the crisp Winter weather and the upcoming holiday season with healthy fresh fruit. Sweet, incrediby juicy, crisp and flavorful Asian Pears are hand-picked from our beautiful Asian Pear trees!
Hand-selected and shipped direct to your home, office or school from our Pennsylvania orchards, these unique fruits are a wonderful way to greet the Winter months and the holidays that make this time of year very special. What better way to say thank you or happy holidays than with our most wonderful fruit.
Please note, when you make your purchase below, we will select the variety that our orchard crew will freshly packing for your gift.
To learn more about our diverse flavors of our fruit, visit our varieties page. Curious about our other offerings? Please visit our Shop page for our other healthful offerings.
Visit our Artisans Choice page for details about which of our individual pear varieties available for purchase. It's been a fruitful harvest season and we are delighted to offer delicious and flavorful fruit by preference.
Sizes:
Medium Box Jumbo Pears (5 jumbo pears) - US $32.95 (SKE-5LB)
Small Gift Box Fresh Asian Pears - US $22.95 (SKE-4LB)
Medium Gift Box, Fresh Asian Pears - US $32.95 (SKE-5LB)
Large Gift Box Fresh Asian Pears - US $42.95 (SKE-9LB)